An extraordinary event took place at SAFRA with the arrival of 3 Ministers.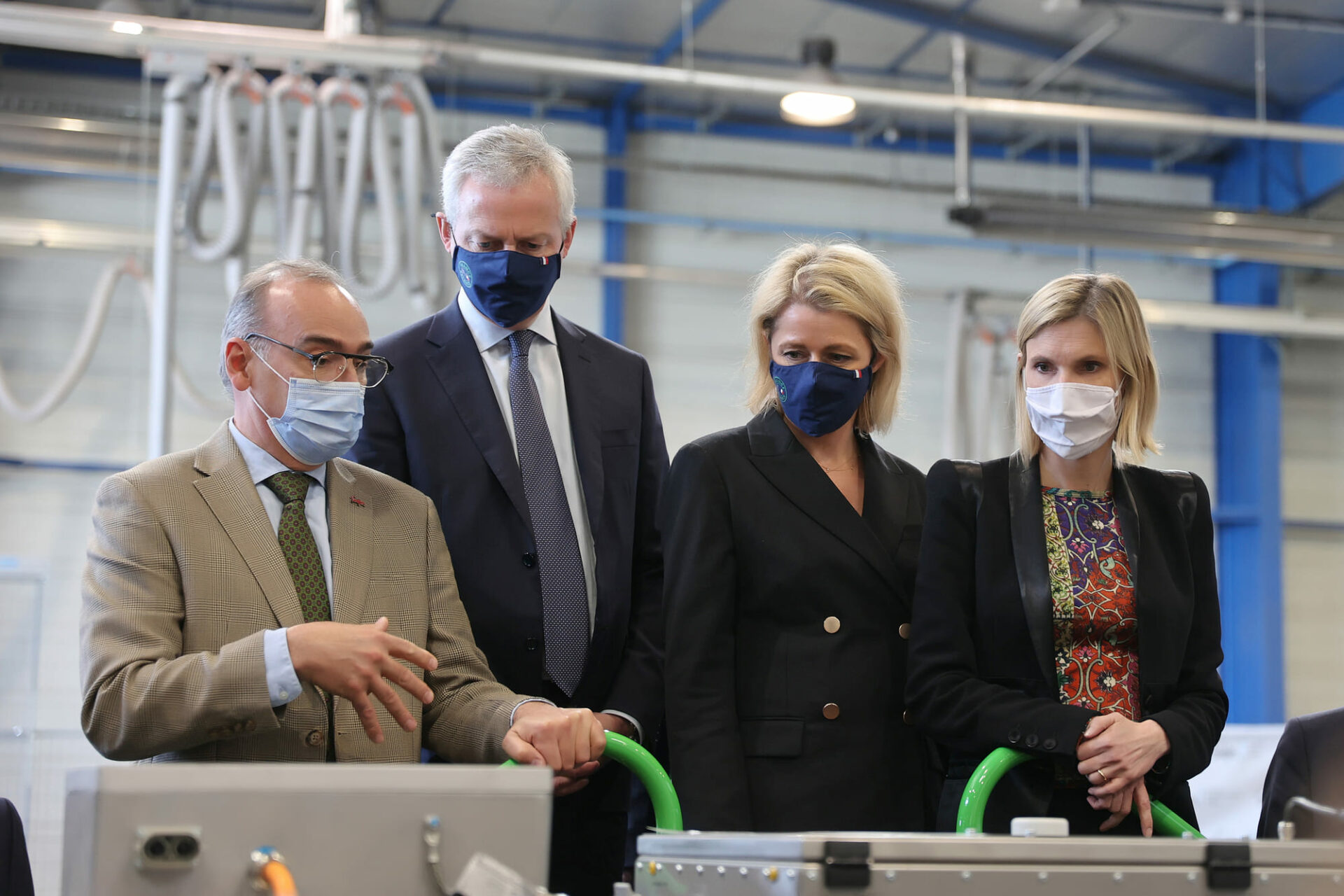 Thus, on Thursday, February 25, 2021, we had the honor of receiving Bruno Le Maire, Minister of Economy, Finance and Recovery, Barbara Pompili, Minister of Ecological Transition, and Agnès Pannier-Runacher, Minister Delegate for Industry.
In the morning, they chaired the first National Hydrogen Council (CNH), which brought together the major industrial players in this sector for a highly strategic meeting at SAFRA.
Once the meeting was over, the Ministers accompanied by Vincent Lemaire went to the hydrogen Businova manufacturing workshop for a visit.
They were welcomed by our local elected officials, Stéphanie Guiraud-Chaumeil, Mayor of Albi and President of the Albi agglomeration, RAMOND Christophe, President of the Departmental Council, Marie-Christine Verdier Jouclas, Member of Parliament for the Tarn, and Carole Delga, President of the Occitanie region.