SAFRA Manufacturer designs, manufactures and markets a hydrogen bus under the Businova® brand.
This bus, with its atypical design and innovative architecture, perfectly meets the new directives of the French Energy Transition Law.
French design and manufacturing
30kg
4 containers @350 bar
A motorization composed of a powerful electric motor fed by a battery pack of important capacity, the whole associated with a fuel cell of 30kW which allows to increase the autonomy to more than 350 km. 
This is maximum energy efficiency and allows for a long range without increasing the battery pack.
This motorization completely meets the new directives of the Energy Transition Law, since the vehicle does not emit any pollutant: neither CO2, nor fine particles.
The interest of hydrogen is also its ease of use: an H2 bus can be recharged in a few minutes.
An atypical and attractive design
This belvedere accessible by 4 steps, is a welcoming and bright space, which allows you to enjoy a 360° panoramic view of the city. The interior space of the vehicle is very spacious and airy, and benefits from a beautiful luminosity thanks to its glass roof.
The Businova has an energy pack located at the rear of the vehicle integrating the motorization, the batteries, and a chassis entirely dedicated to the passengers, with a heightened space at the rear of the vehicle.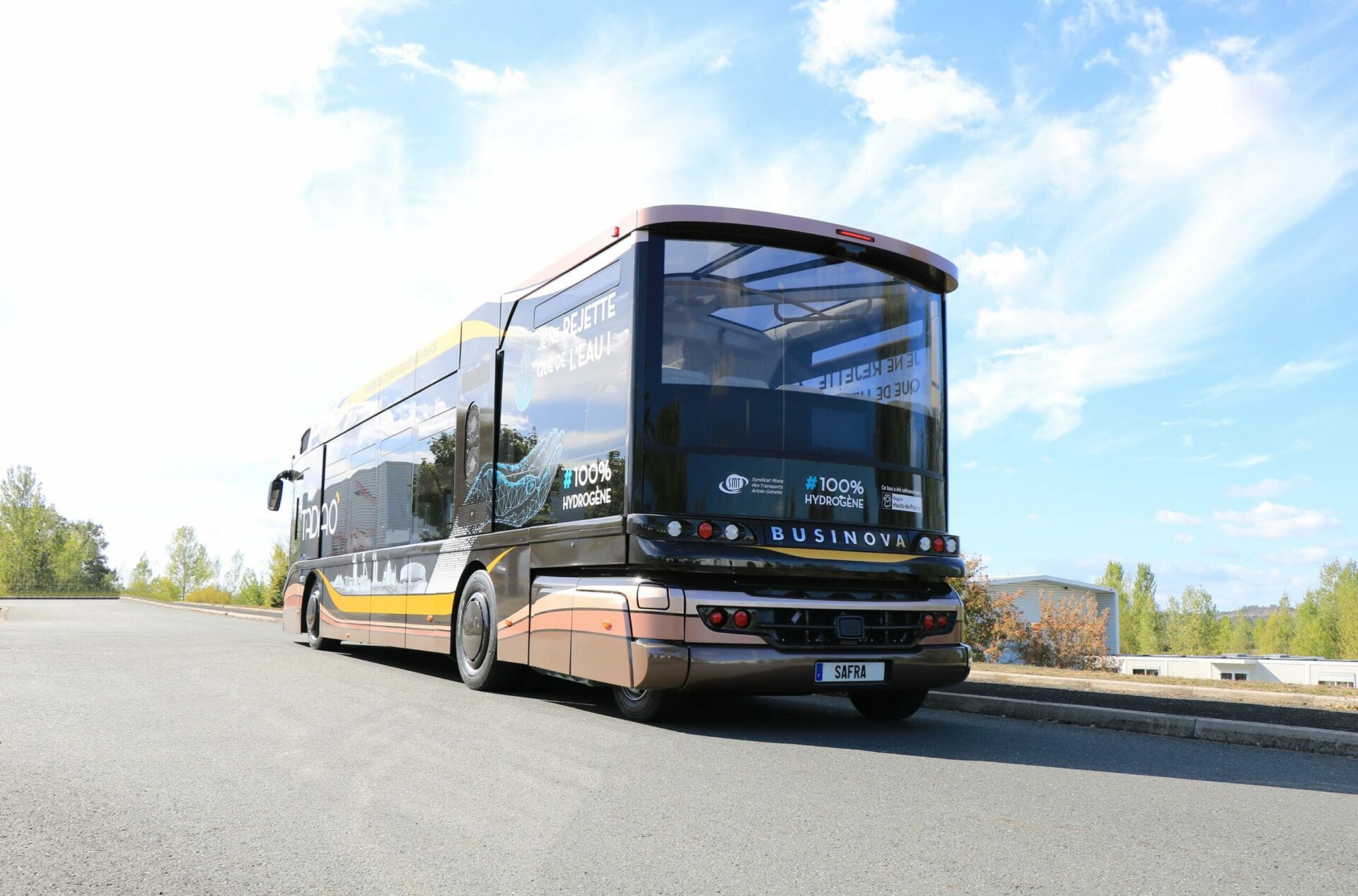 With the Businova, SAFRA offers a zero-emission vehicle that meets French and European directives. 
Give your city a new lease on life…
Our vehicles in operation
Our services can provide a demonstration vehicle to test the hydrogen Businova for a few days or weeks.
You can make your request to the sales department via the following button.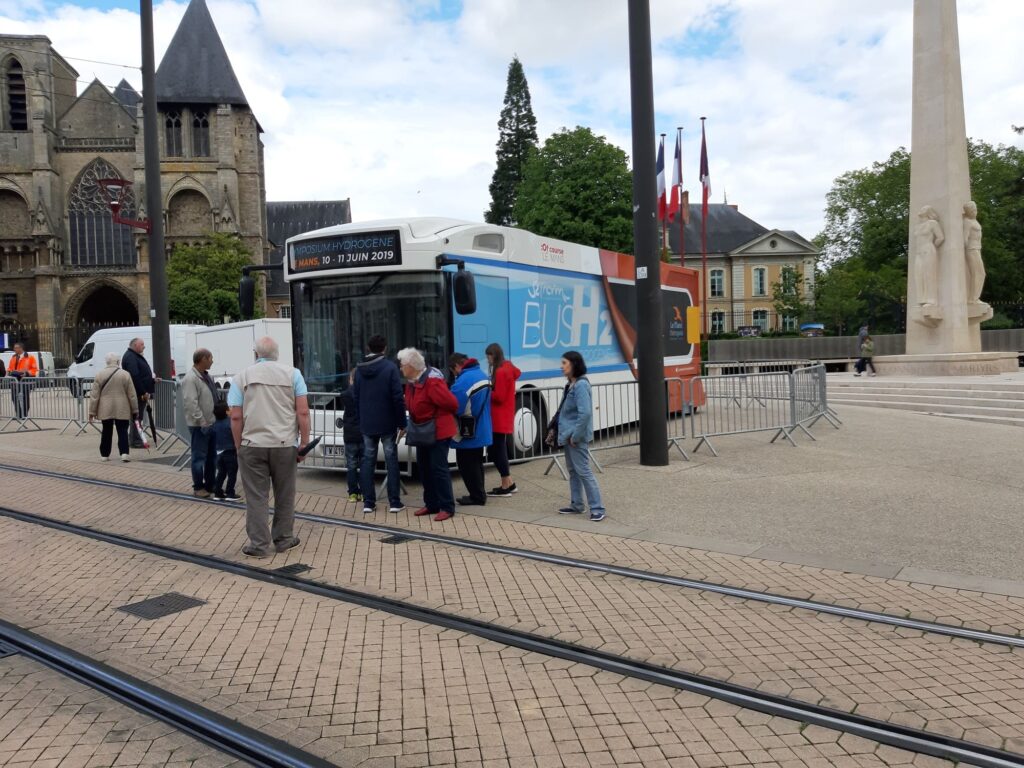 SAFRA's after-sales service is composed of a team of mobile technicians throughout France. Each technician is able to quickly diagnose any type of malfunction on our vehicles, and to take the measures that will allow to solve the defect directly at our customer's place.
Our central Customer Service is based in Albi, and collects all the data of our customers' vehicles in an automated way, in order to anticipate the maintenance operations and to answer our customers' needs.
SAFRA Customer Service Manufacturer
18 rue Copernic
81000 – Albi
France