SAFRA's Renovation activity is specialized in the equipment, fitting and heavy maintenance of urban passenger transport vehicles. But also in the renovation of buses, tramways, subways and railcars.
SAFRA Renovation has more than 65 years of experience in the public transport sector and nearly 180 customers who trust us. Each year, we carry out more than 100,000 hours of production.
Moreover, our teams are able to carry out any type of contract, from the study with project management, to the complete realization.
We take care of your bus, subway, tramway, funicular, cable car, train, historical vehicle, rolling or not rolling.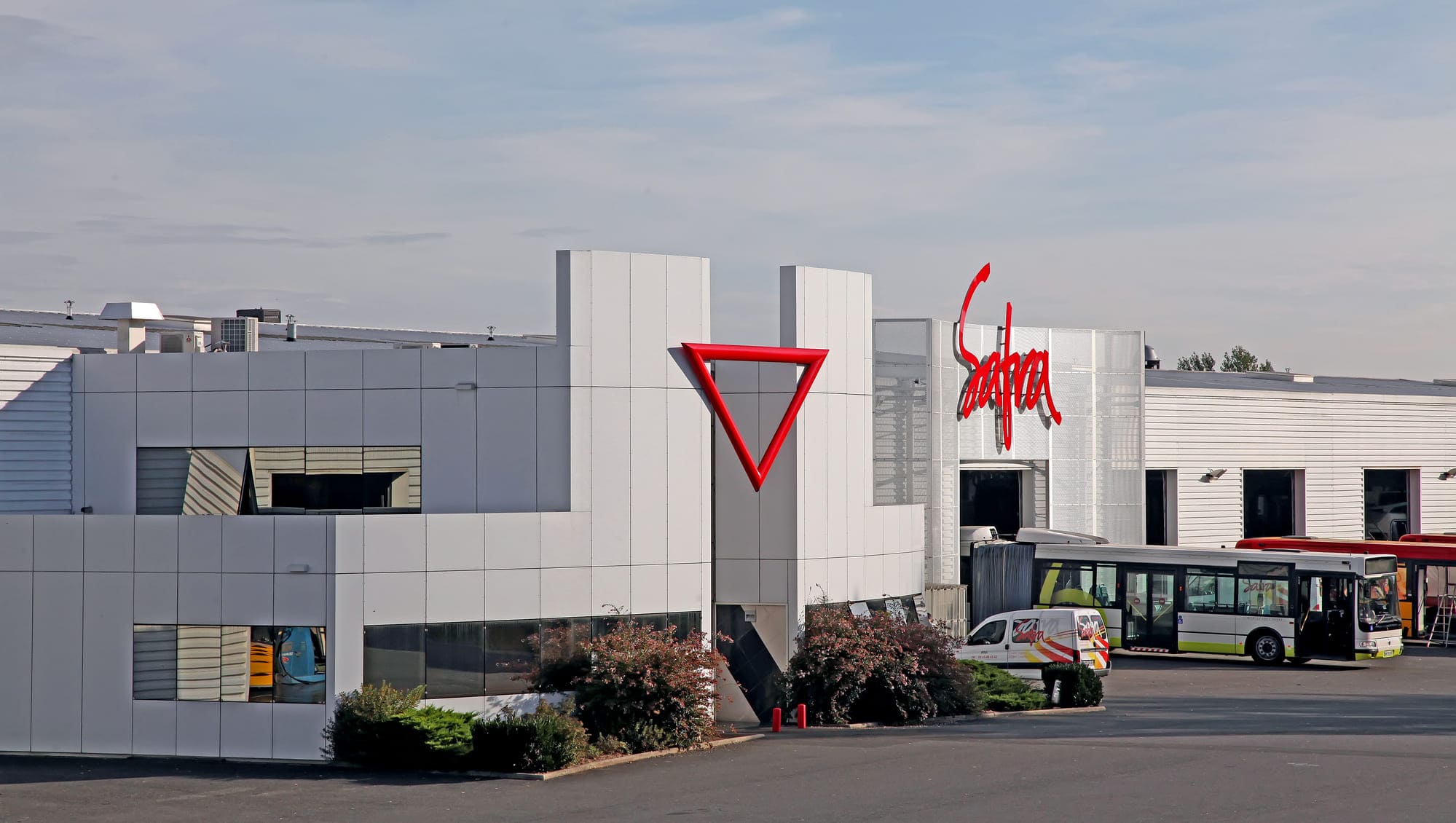 LOGISTICS
SAFRA Truck
Subcontracting
ETI rail spur
Air cushion table 60t
PASSENGER COMFORT
Renovation/Replacement of saddlery
Replacement of aluminium/wood flooring
Replacement of floor covering
LED lighting
Painting / Interior mofication
DEPOLLUTION
Asbestos removal
Removal of asbestos
MECHANICS ELECTRICITY
Traction chain
Renovation of couplings
Doors
Electrical harnesses
Renovation of bogies
Renovation of the air circuit
MODERNIZATION / COMPLIANCE
Painting all supports
Adhesive decoration
Bodywork
Control / Repair of chassis Welding all materials Glazing
Treatment of damages
MODIFICATION OF DIAGRAMS
Intent Files
Safety records
Passenger flow improvement
BODYSHELL
Video surveillance
Obsolescence treatment
Air conditioning
SAE
Retrovision
Displays
UFR/PMR access
Interior and exterior renovation of passenger vehicles
Design, manufacture and assembly of body parts and complete systems
Fitting out of special vehicles for the reception and information of the public (info bus, cyber bus, sanitary bus, eco bus, etc.)
Technical and regulatory upgrades
Accessibility for disabled people and wheelchair users

3D modeling and numerical simulations
Costing and development of solutions
Writing of technical notes
Modifications of bundles
Safety files and approvals
Realization of prototypes in direct link with the production
Development of production processes
Major maintenance on railway equipment
Renovation of the complete bogie system
Renovation of traction chains (engine, gearbox, etc…)
Compliance with air conditioning systems
Renovation of door systems