The SAFRA company is the result of the historical activities of the SAFRA Group. Today, it is a key player at the national level in the field of passenger transport equipment. 
With 65 years of experience in this field, our SME has always innovated, diversified and discovered new markets. All this with the aim of acquiring and developing new skills. 
Thus, our two complementary activities respond perfectly to the needs of the transport authorities of mobility. And this, as much at the level of the renewal of their parks, as of the maintenance of their fleet.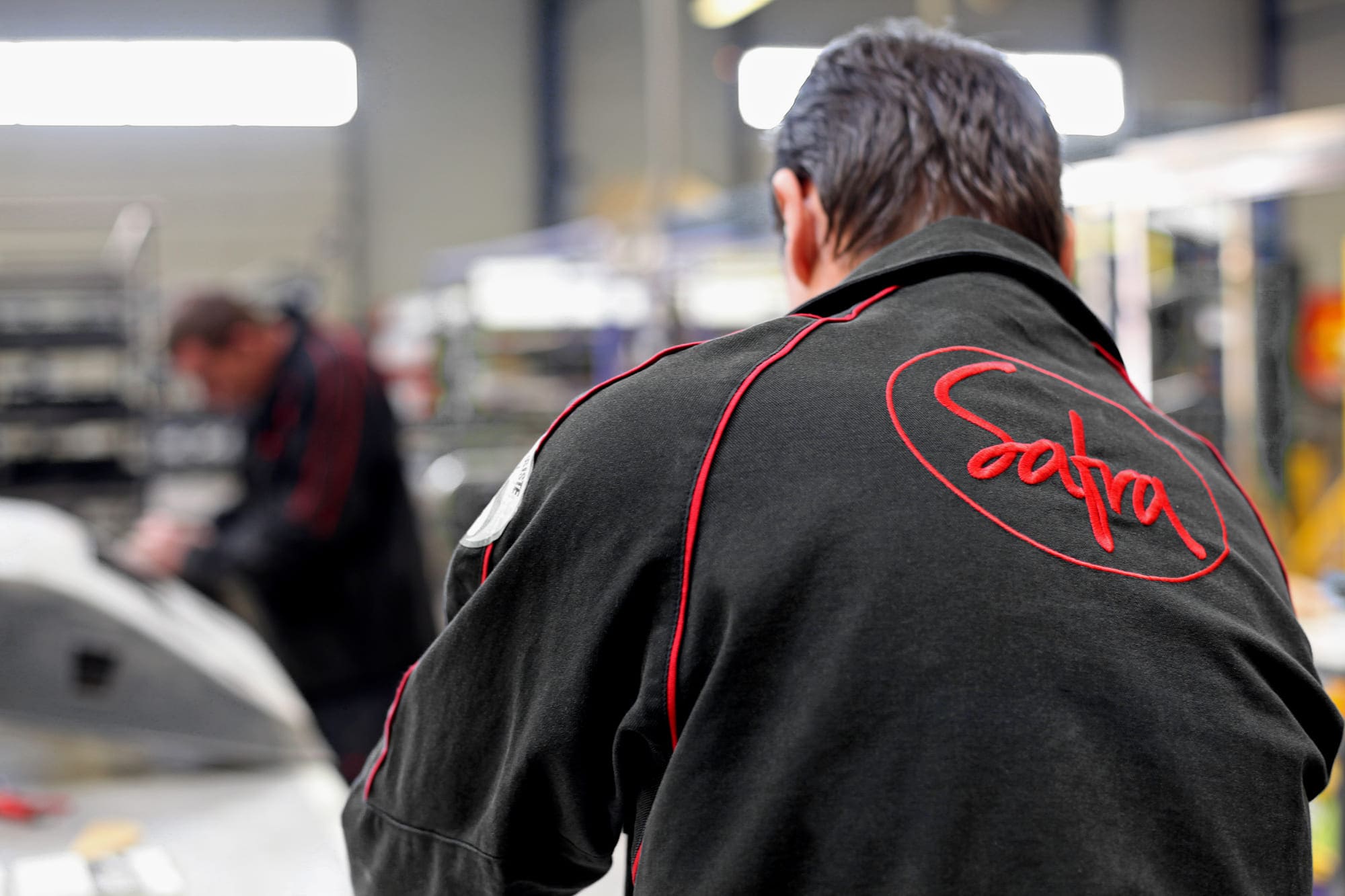 Moreover, SAFRA's strength lies in the complementarity of our two activities. But also the sharing of our know-how and skills internally.
SAFRA Manufacturer is specialized in the design, manufacturing and marketing of electrically powered buses, under the brand name Businova®.
This vehicle is developed in very low and zero emission, as well as in two sizes. Moreover, it is entirely designed, manufactured and marketed by SAFRA teams.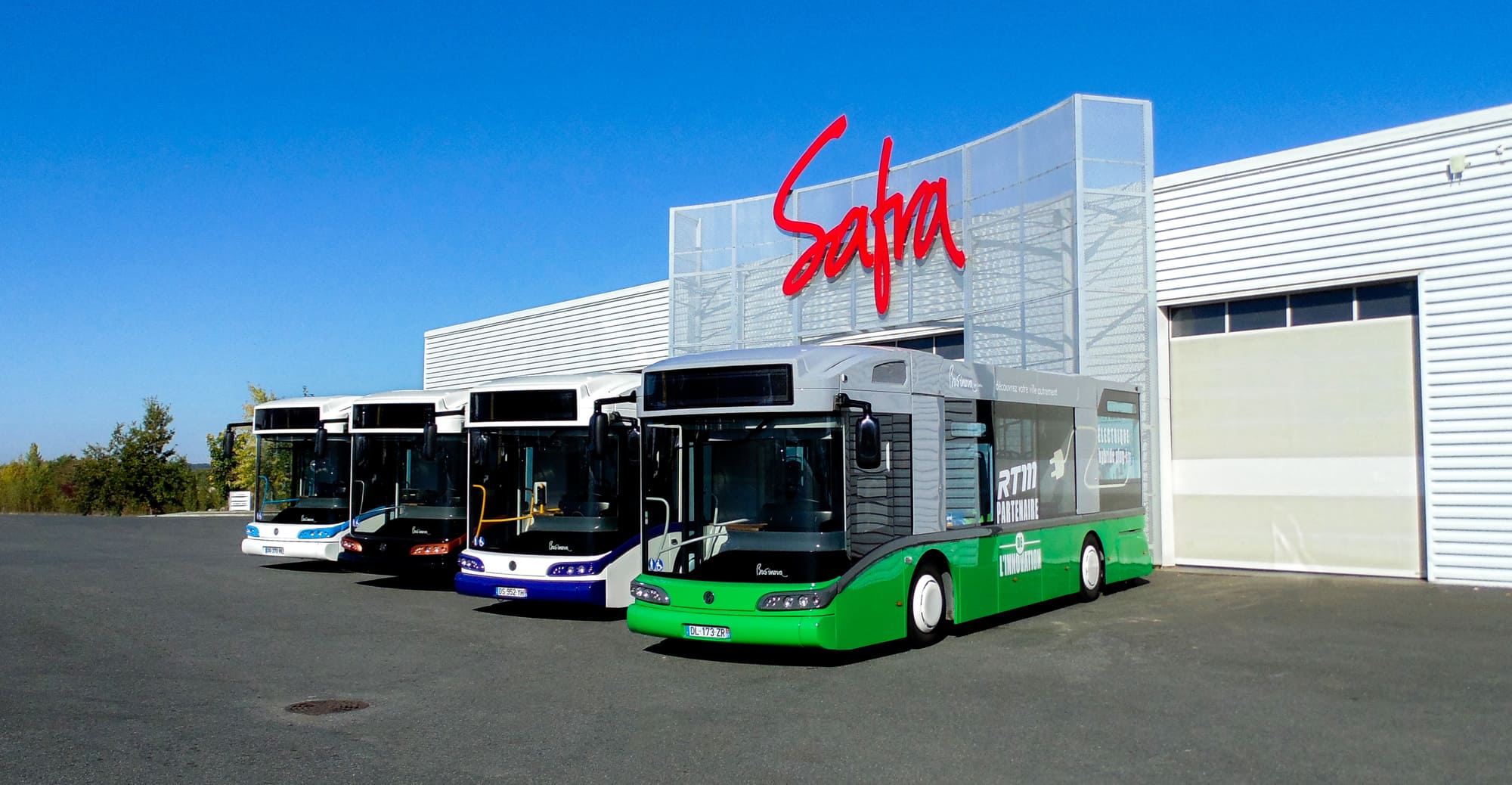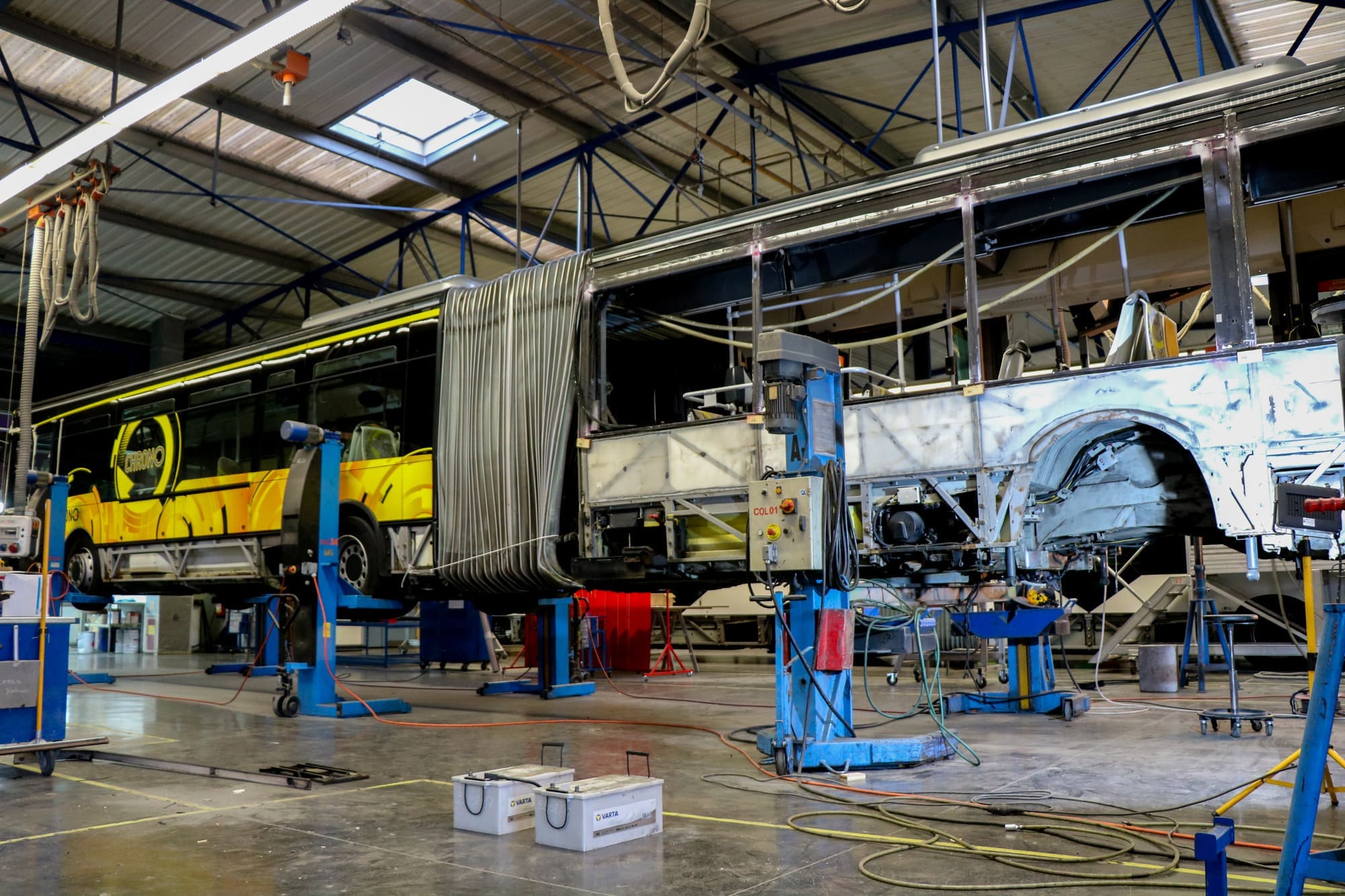 SAFRA Renovation is specialized in equipment, fitting out, renovation and heavy maintenance services. 
Moreover, our maintenance and renovation activities apply to all types of transport equipment: buses, tramways, metros, VAL, railcars and funiculars.
SAFRA is located on a single site that groups all the companies and activities of the Group. 
The company currently occupies an area of 8.5 hectares on the Fonlabour business park. The latter is located at the entrance of the city of Albi, in the Communauté d'Agglomération de l'Albigeois.
In order to best organize the production, SAFRA has several buildings. Thus, it guarantees a flexible production capacity according to the current markets. 
Located on the A68 freeway, only 45 minutes from Toulouse, SAFRA's geographical position and its facilities allow it to receive any type of rolling or non-rolling stock.
Moreover, the site has its own railroad spur on the Toulouse-Albi line. This allows us to directly serve our buildings and to receive trains on track.
SAFRA's design office benefits from high-performance equipment, allowing us to respond to our customers' problems.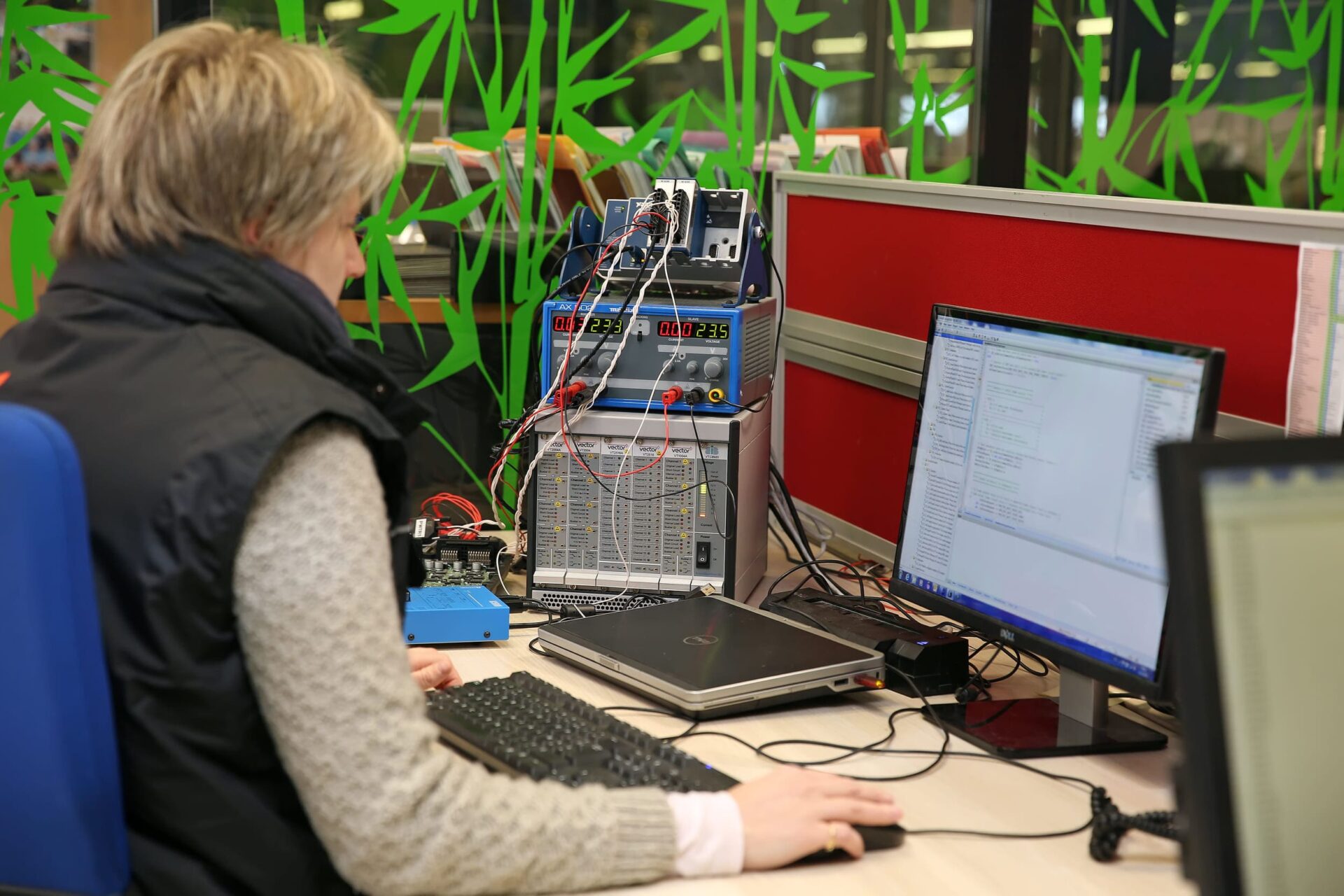 The latter's mission is to provide technical solutions to our customers' problems. But also of the production workshop. 
Thus, our tools allow us to position ourselves in a reactive way in front of problems of conception or development of products. In addition, we are working on the development of our own software for the SAFRA Manufacturer activity. This last one includes the programming of applications as well as the test and debugging of software and CAN network.
The team is structured around 5 professions:
Mechanical design (chassis, ground connection, motorization, bodywork, interior design)
Electrical design (traction chain, wiring harnesses, electrical architecture, etc.)
Embedded systems (CAN network architecture, software development, etc.)
Artificial intelligence (energy optimization, control logic, …)
IT (Wifi, database, back-office tools, …)
Studies and designs of products and fittings
Realization of manufacturing files
Maintenance methods and records
Technical and economic research for component integration
Technological and regulatory watch
SAFRA (Société Albigeoise de Fabrication et Réparation Automobile) was founded in 1955. Its first vocation was bodywork on manufacturer's cabs. 
Come and discover the evolution of the company through a historical frieze.
Among all the challenges to be met to increase the well-being and the good life of the citizens, I am convinced that the more sustainable and intelligent mobility of public transport is one of the essential issues to be solved for the cities of the 21st century.
Mobility is a fundamental freedom and will be more and more multiple. Public transportation will remain incomparably efficient in our cities and metropolises, in France and around the world. This is where the problems of air pollution and dangerous emissions are concentrated, and where we need to reduce the importance of car use.
Our two complementary activities in the SAFRA company respond perfectly to these issues.
Our historical activity of passenger transport equipment allows us to extend the life of vehicles, to make transport safer, more comfortable and less polluting.
Our activity as a manufacturer of electric buses was also born from the observation of these environmental and urban issues: building a high environmental performance urban bus, the BUSINOVA.
With our 2 activities today, SAFRA, a small company from Tarn, is thus encompassing a societal project with a large-scale growth project. Committing to leave a footprint on urban mobility while reducing environmental impact is a noble cause. We are thus convinced that the courageous position taken by companies as well as by local authorities and their elected representatives is the driving force behind this success.
This approach is explicit proof of this.