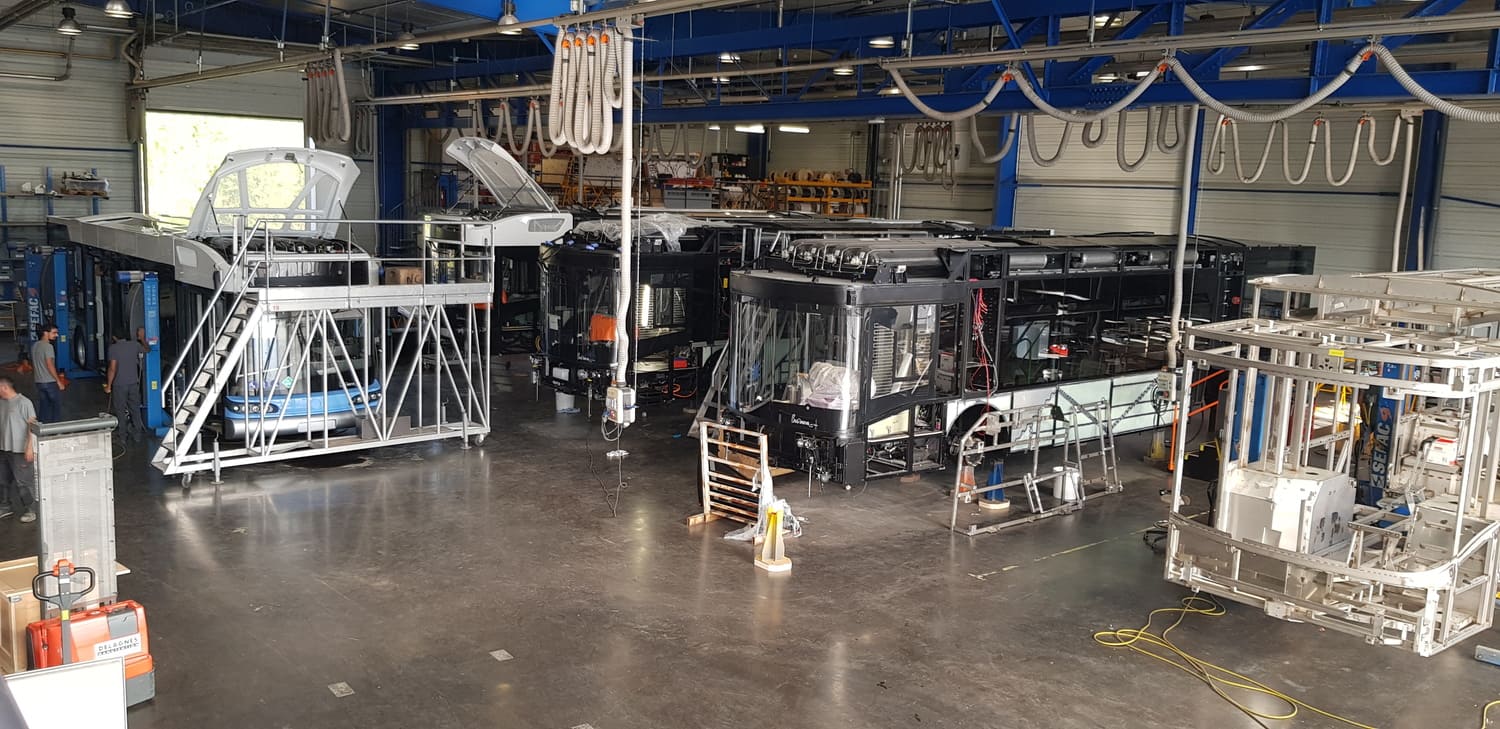 SAFRA, the French manufacturer of hydrogen-powered buses, has just finalized the first part of a €1 million financing round. Transition Evergreen, managed by Aqua Asset Management, has chosen to take a 33% stake in the company, enabling SAFRA to develop its growth plan.
As a long-standing player in the renovation of public transport equipment, but also in clean and sustainable mobility, SAFRA's strategy is in line with our environmental and social challenges.
Forerunner for several years, SAFRA has been focusing on innovation, anticipating European directives and national regulations aimed at drastically limiting greenhouse gas and fine particle emissions.
SAFRA, under the BUSINOVA ® brand, develops and markets electric buses using hydrogen technology. Since its first commercialization, the BUSINOVA ® hydrogen has been widely developed in France, representing more than 60% of the French registered fleet.
The national ambitions for an industrial revival in which the needs of an energy transition and clean mobility are included, authorize the company to accelerate its industrial strategy.
The opening of its capital allows SAFRA to extend the BUSINOVA ® range, notably with a hydrogen articulated bus. And the projects around hydrogen to accelerate the decarbonization of transport do not stop there. SAFRA is developing a retrofit of diesel-powered buses with hydrogen-powered electric motors, with the Occitanie region as its first customer for a series of buses.
To anticipate the strong demand of the national market and international needs, SAFRA, advised by Naturéo Finance, had launched a fundraising to increase its production capacity with a new plant and the creation of 400 jobs, including 90 in 2021. This growth will allow the company to increase its production to 15 vehicles per year by 2025.
Vincent LEMAIRE, President of SAFRA, announces the appointment of Stéphane PRIN as General Manager, thus reinforcing the management team.
SAFRA's capacity and strategy of permanent innovation and its diversification into sustainable technologies have attracted the Transition Evergreen fund, which has taken a 33% stake in the company for an initial investment of 15 million euros.